do you think this weekly data is stationary? Unit-root test indicates rejects null of non-stationary (rejects null of unit root).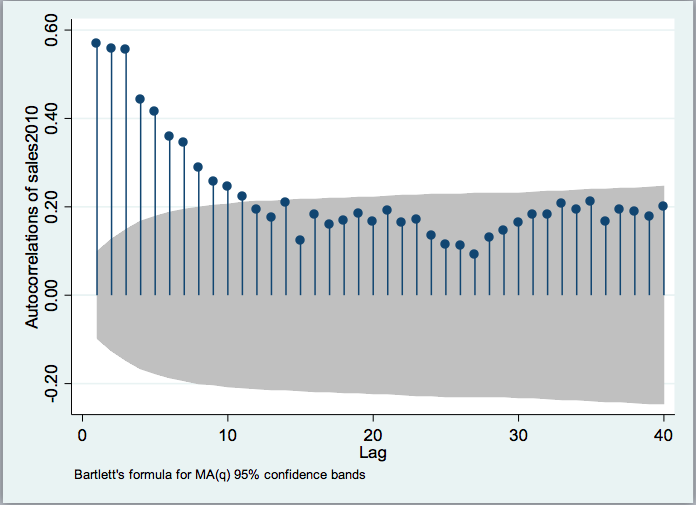 Thanks for your input.
---
I just wanted to follow up that the ADF test does not reject the null when I include two lags. That is important to remember when doing such analyses.