I have two histograms with equal bin size that lie in the same general range. You can imagine them looking like this example I've borrowed from https://mpatacchiola.github.io/blog/2016/11/12/the-simplest-classifier-histogram-intersection.html: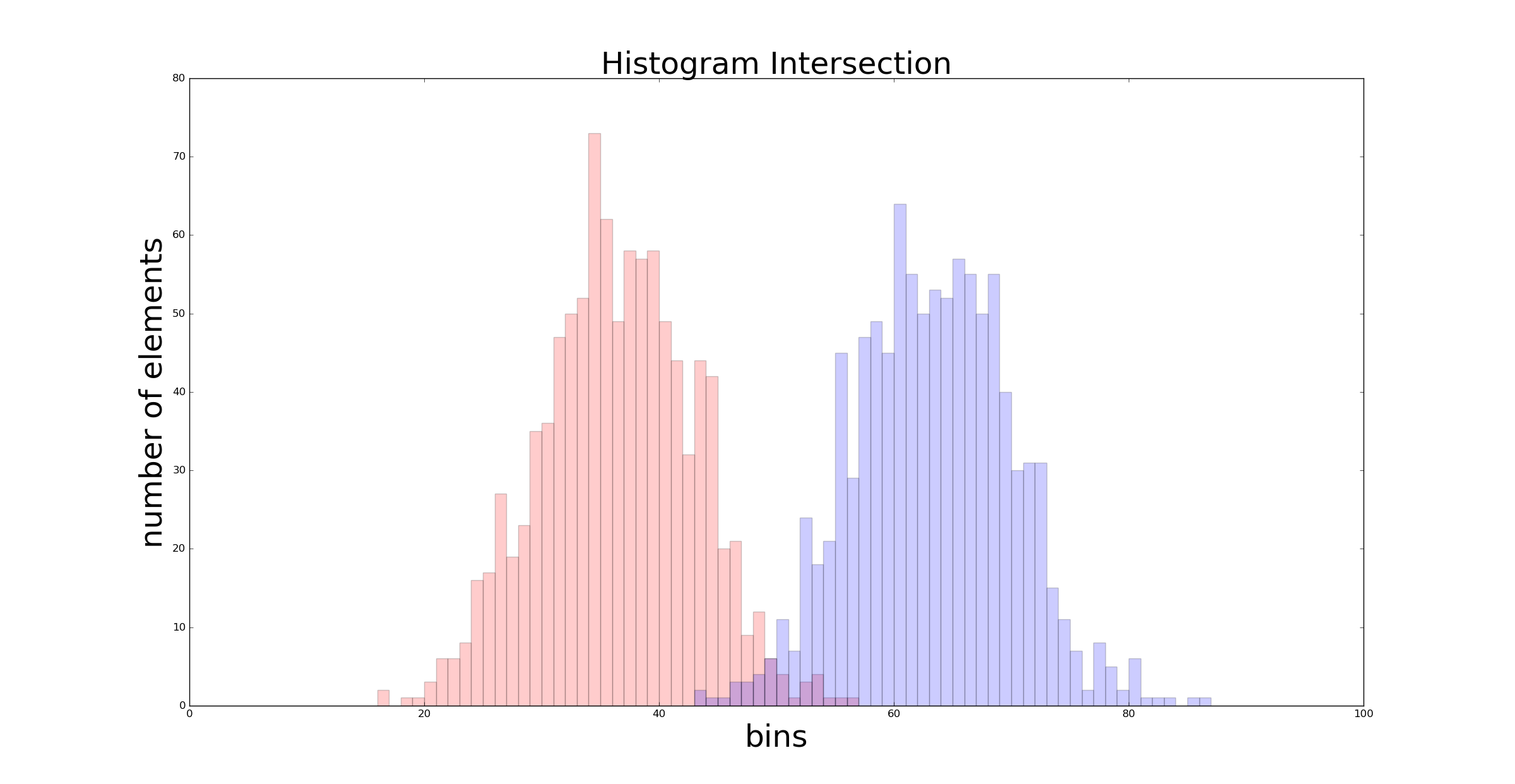 Let's say, the blue-ish histogram corresponds to true examples, while the red-ish histogram corresponds to false examples. I want to find a threshold that can be used to predict true examples or false examples in the future. If you want, this is a machine learning problem where I want to find a binary classifier for one-dimensional data.
Obviously, a naive and straight-forward choice would be to find the local minimum in the middle of the two histograms and cut right through it. How can this be solved efficiently? My first idea would be to fit two Gaussians and intersect them.
The whole thing gets more interesting if you additionally seek to fix the false positive rate (corresponding to the red-ish bins located to the right of the threshold). How can the FPR be put into the equation?