Data analysis cartoons can be useful for many reasons: they help communicate; they show that quantitative people have a sense of humor too; they can instigate good teaching moments; and they can help us remember important principles and lessons.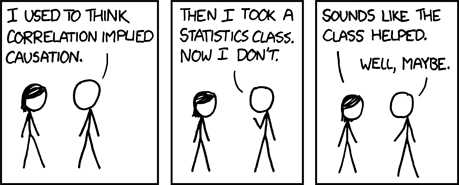 As a service to those who value this kind of resource, please share your favorite data analysis cartoon. They probably don't need any explanation (if they do, they're probably not good cartoons!) As always, one entry per answer. (This is in the vein of the Stack Overflow question What's your favorite "programmer" cartoon?.)
P.S. Do not hotlink the cartoon without the site's permission please.